Concerned Black Men of Richmond conducts Part 1 of Etiquette Event with Youth at Franklin Military Academy
April 26, 2018
Greetings,
The Concerned Black Men of RVA recently conducted our Etiquette Pt1 event.  The event was held on Saturday the 14th at Franklin Military Academy.  It is a prerequisite to the LaGrotta Ristorante fine dining outing that will be in May.  We discussed proper dress, table settings and how they are expected to conduct themselves in this type of environment.  The Concerned Black Men of RVA have been doing this since 2011 and have progressed to a point where the mentees are instructing each other on how to tie neckties!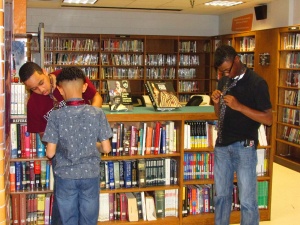 We also played the movie "Courageous" which illustrates choices, consequences and fatherhood. This is the 2nd time we have shown this movie to our mentees and it was received very well.  Afterwards the boys were treated to lunch at McDonald's.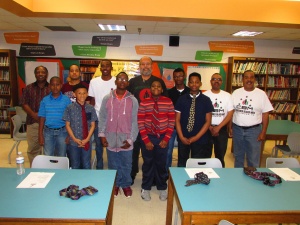 We would like to again thank each of you who have donated to the Concerned Black Men of RVA.  Your support is an integral part to the success of our mission.  We strive each month to engage our youth with life enhancing experiences that will assist them in all their future endeavors.  Your support means the world to the youth that we serve!
Sincerely,
Timothy Mallory
President-CBM-RVA
Click Here to learn more about The Concerned Black Men of Richmond, Inc.
Click Here to learn more about becoming a Mentor.
Click Here to see how you can support our efforts to continue to care for our youth.