Concerned Black Men of Richmond conducts Part 2 of Etiquette Event with Youth at Ristorante La Grotta
May 31, 2018
Greetings all,
The Concerned Black Men of Richmond had our Etiquette Pt2 event at Ristorante La Grotta on May 19th.  Antonio & Andrea Capece, the owners of LaGrotta have graciously opened their world class establishment to us since 2010!  The mentees have learned to appreciate the quality of food that they rarely get an opportunity to experience.  The crew at LaGrotta always serve the young men the same way that the dignitaries are treated.
After we were all seated, Andrea instructed the group on proper etiquette in a fine dining establishment.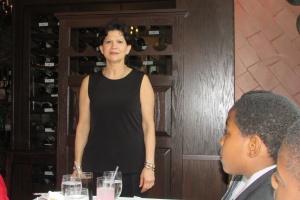 After the drinks were distributed we were ready for the meal to begin!
The waiters described each course in detail to the mentees.  We started with a vegetarian puff pastry.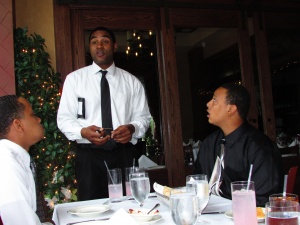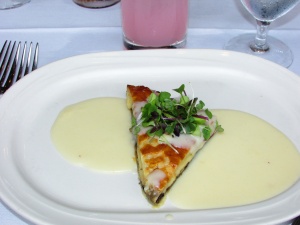 There were mixed reactions from the mentees to this very unique appetizer.
That was followed by the Pasta Trio which many were already familiar with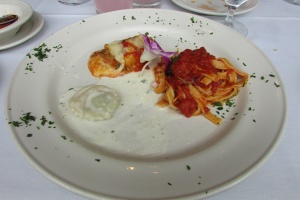 The main course was a choice of Veal, Chicken Marsala, Filet of Sole or Salmon!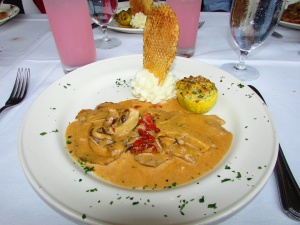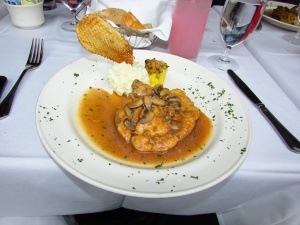 The boys were excited to try some new things and many of them really enjoyed their entrees!
They were all well mannered and used proper etiquette during this time.  It was wonderful  to observe.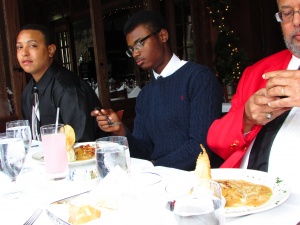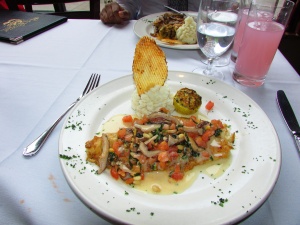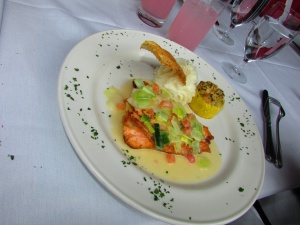 Malik Mayo (wearing glasses) is an aspiring chef and he told us that his specialty is seafood!
We discussed many things during our lunch.  They were amazed at the wine list and could not believe that anyone would pay $2000 for a bottle of anything!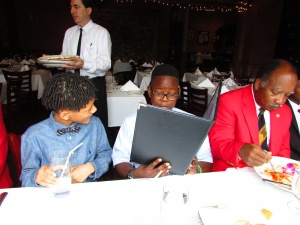 The final course was a coconut cake with peach sorbet!  That was enjoyed by everyone!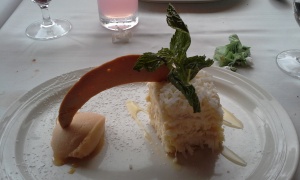 The Concerned Black Men of Richmond cannot thank the management and staff of Ristorante LaGrotta enough for their continued support in this endeavor.  They have assisted us for a number of years going back as far as  2010!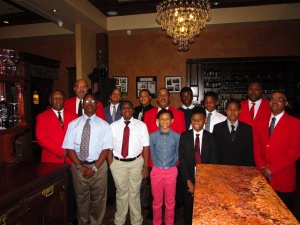 The support from donors like you all allows us to provide impactful experiences to the young men of our community.  Your generosity is greatly appreciated and it is making a difference in the lives of the youth we serve!
We hope that we can count on your continued patronage in the future!
Thank you all,
Timothy Mallory
President-CBM-RVA
Click Here to learn more about The Concerned Black Men of Richmond, Inc.
Click Here to learn more about becoming a Mentor.
Click Here to see how you can support our efforts to continue to care for our youth.