Concerned Black Men of Richmond and Youth Visits VMFA for Black History Month
March 4, 2019
Greetings all!
The Concerned Black Men of Richmond VA, Inc. recognized Black History Month with a visit to the Virginia Museum of Fine Arts.  It took place on Saturday, February 23rd and was well attended.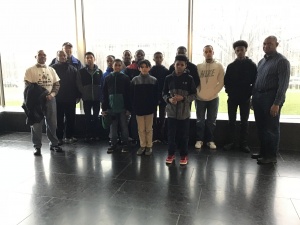 The tour was led by Ann Carlton and we saw the African Art and the Contemporary African American Art exhibits.  The youth corps was very engaged and well behaved during the entire tour.  Ms. Carlton was very knowledgeable about the culture and purpose of the African Art and took time to explain the significance of many of the pieces exhibited.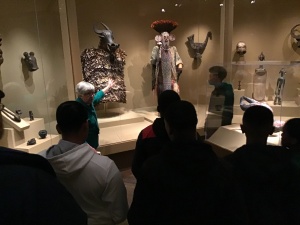 The Contemporary African American Art exhibit was comprised of pieces from slavery, the Harlem Renaissance Period and up to many of the current African American artisans.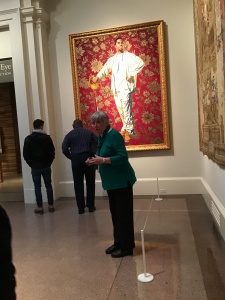 Ms. Carlton talks about painter Kehinde Wiley who did the portrait of President Barack Obama.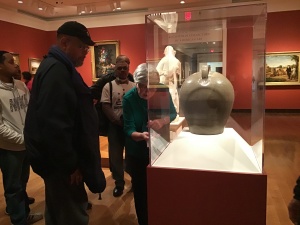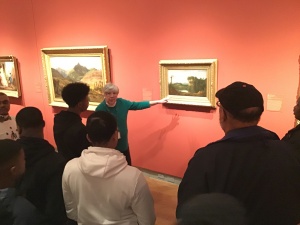 The tour lasted about an hour. It was noted by some of the high school students that they recognized some of the artists from the Harlem Renaissance period because they are currently studying that in school.
We were accompanied on the tour by Allison Bennett Dyche, a graduate student at Virginia Commonwealth University. The Concerned Black Men of Richmond VA will be the subject for her podcast called "Shift", where she tells stories of people and places, and the shifts they have made to help create their place in this world.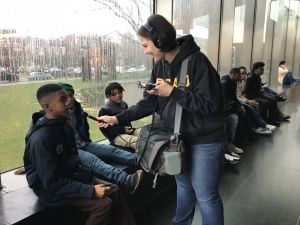 Allison interviewed the boys at the conclusion of the tour to get their opinion on the event as well as the programs that we provide.
Again, we would like to thank each of you for your continued patronage of the Concerned Black Men of Richmond!  It means the world to the young men that we serve and ensures that we will continue to impact the community in a positive way.
Sincerely,
Timothy Mallory
President-CBM-RVA
Click Here to learn more about The Concerned Black Men of Richmond, Inc.
Click Here to learn more about becoming a Mentor.
Click Here to see how you can support our efforts to continue to care for our youth.