Concerned Black Men of Richmond Kicks Off 2020 with Career Options Activity at Franklin Military Academy
January 29, 2020
Greetings all!
The Concerned Black Men of Richmond kicked off 2020 with a Career Options activity.  It was conducted on January 11th at Franklin Military Academy and was well attended. 
This year we concentrated on IT, Engineering and Armed Services as options.  Oliver Norrell, a current CBM mentor started off by discussing the requirements and benefits of entering the military.  He explained how he was able to go to college and obtained a law degree from the University of Richmond through the military.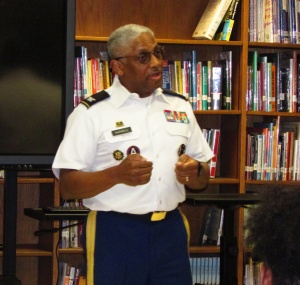 Oliver also talked about the different types of lawyers in the military as well as in civilian society.
Winford Hill, a former CBM mentor has a Master's Degree in Electrical Engineering and currently works with US Department of Defense.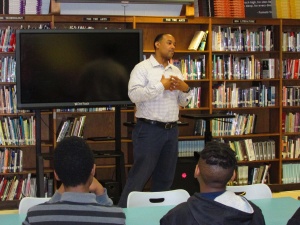 He explained the different types of engineering and the path that he took to achieve his career goals. Winford currently specializes in guidance systems and elaborated on how a career in engineering has afforded him the opportunity to work in other countries as well.
Next, Dondre Green and Charles Hill spoke about a career in the Information Technology field.  They both work as IT Logistic Analysts for a government contractor supporting the Army's logistic software and users.  They both have served in the armed forces and explained the pros and cons of certifications as opposed to formal college education.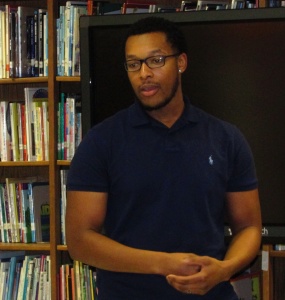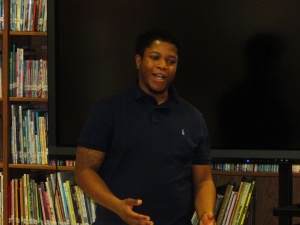 We concluded the program with Kevin Carter, a current CBM mentor and former presenter for the Career Options event.  He is an engineer with Dominion Energy and has a degree in accounting.  Kevin elaborated on how an internship program got him in the door with Dominion Energy and that led him to an engineering position.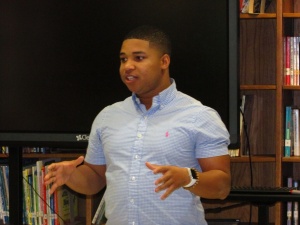 The Concerned Black Men of Richmond diligently seek out ways to motivate and inspire our boys.  There are several young men who have expressed interest in these fields, so we found some great examples for them to rub shoulders with and ask any questions that may assist them on their journey. 
Thank you to each of you who have supported us as we endeavor to provide our youth with programs that promote positive role models for them to emulate. It means the world to us and the youth that we serve.
Sincerely,
Tim Mallory,
President CBM-RVA
Click Here to learn more about The Concerned Black Men of Richmond, Inc.
Click Here to learn more about becoming a Mentor.
Click Here to see how you can support our efforts to continue to care for our youth.