Concerned Black Men of Richmond holds End of Year Cookout for Youth at Dorey Park
July 16, 2018
Greetings all,
Last month the Concerned Black Men of Richmond concluded our 2017-18 year with a cookout at Dorey Park.  The food and fellowship with parents, mentees, donors and brothers was enjoyed by all.  There is 1 graduate this year in the youth corps, Da'Vontae Ballou.   He has been a member since the 5th grade and graduated from Armstrong High School.  Da'Vontae will be attending J Sargent Reynolds Community College in the fall.
There were 2 of last year's graduates in attendance, Torian Jones and Ramone Jeffers.  They shared their college experiences and it was great to see them achieving their goals!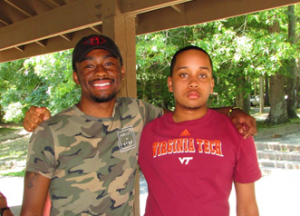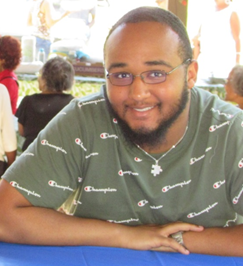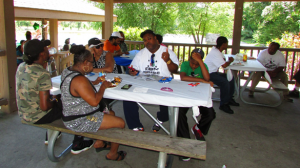 We would like to take an opportunity to thank each of you for the interest and support you have shown our organization.  This year we even got our van painted and it looks great!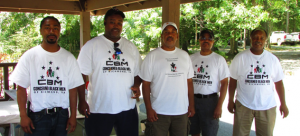 Your support is instrumental in ensuring that we can continue to provide lessons and experiences that positively impact the young men we serve.  Please feel free to make suggestions on how we can improve our organization.
Again, thank you all for your assistance.
Sincerely,
Tim Mallory, President CBM-RVA

Click Here to learn more about The Concerned Black Men of Richmond, Inc.
Click Here to learn more about becoming a Mentor.
Click Here to see how you can support our efforts to continue to care for our youth.