Concerned Black Men of Richmond and Youth go see Marvel's Black Panther
March 22, 2018
Greetings,
The Concerned Black Men of RVA visited the Bowtie Cinemas for our March activity.  All of our youth received a complimentary ticket to see the iconic movie "Black Panther".   Winford Hill (a former mentor) graciously paid for each youth in attendance.  Also in attendance was Joseph Taylor (a former mentee and son of Alex Taylor).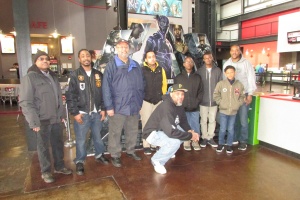 Some of the mentees had already seen the movie but were eager to view it again!
After the movie, we had lunch and a rap session at the Pizza Hut Midtown on Davis & Broad Streets.   Joseph Taylor addressed the youth on the importance of the values that the Concerned Black Men of RVA are instilling in them through various programs each month.   He relayed how CBM's Public Speaking activities helped him to confidently handle the requirement and he was selected as a leader of a group project at ECPI.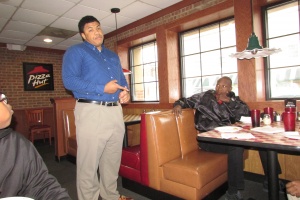 CBM of RVA sends a special thanks to each of you for your contributions.  Your donations have aided us in our endeavor to influence our small group of young men in a positive way.  We thank you for your support;  it means the world to us and the youth that we serve.
Sincerely,
Timothy Mallory
President-CBM-RVA
Click Here to learn more about The Concerned Black Men of Richmond, Inc.
Click Here to learn more about becoming a Mentor.
Click Here to see how you can support our efforts to continue to care for our youth.