Concerned Black Men of Richmond Attends 31st Annual 2nd Street Festival & Holds Music Activity with Youth & Grammy Award Winning Composer Lamont Fleming
November 10, 2019
Greetings all!
Last month the Concerned Black Men of Richmond began the month at the 2nd Street Festival on October 5th & 6th in historic Jackson Ward. This is a celebration of African American Art & Culture that has taken place for 31 years.  We manned our table on community row and met with politicians, former mentors and the community at large to tell how we are continuing to impact the youth in the Richmond area.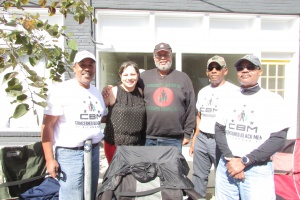 Senator Jennifer McClellan with CBM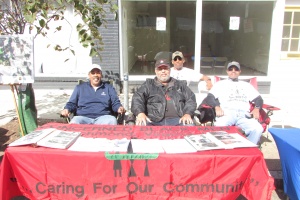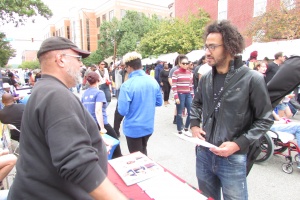 This is always a great opportunity for the Concerned Black Men of Richmond to recruit new mentors and mentees for our organization!
Next, we had our first youth activity, "Music – Inside Look" on Saturday October 12th. The event was conducted by Lamont Fleming, a Grammy Award winning composer who has worked with artists such as Chris Brown and Destiny's Child.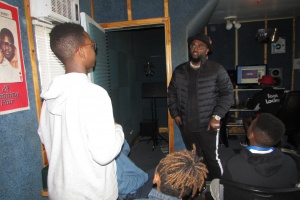 Lamont and Markel Bealle prerecorded a music track and worked with the youth on developing a hook and other facets of song composition for them to put together.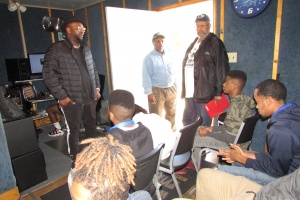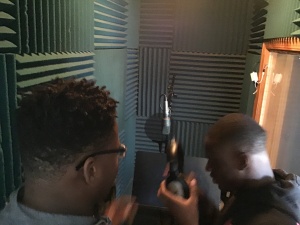 They had a great time putting the song together and actually completed the first verse (a rap) and the hook!  Lamont did a great job encouraging the boys to pursue their dreams and to strive for excellence in all their endeavors. 
The Concerned Black Men of Richmond really appreciates the time and effort that Lamont and Markel put into putting on this event. We hope that we can get together again to possibly finish the song. It warms our hearts to see men of that stature give their time and share their talents with other young men!
Thank each of you for your interest and support of the Concerned Black Men of Richmond.  You are making a difference in the lives of the youth that we serve and the community.
Sincerely,
Tim Mallory, President CBM-RVA
Click Here to learn more about The Concerned Black Men of Richmond, Inc.
Click Here to learn more about becoming a Mentor.
Click Here to see how you can support our efforts to continue to care for our youth.