Concerned Black Men of Richmond conducts Part 1 of Etiquette Essentials with Youth
May 8, 2019
Greetings all,
The Concerned Black Men of RVA conducted the "Etiquette Essentials" activity on Saturday, April 13.  It was conducted in the conference room of the 21 Building where our office is located and was well attended by the youth as well as mentors.  We started by going over what is expected of them while attending the fine dining activity at Ristorante La Grotta this month.  Most of the mentees in attendance have participated in the activity in the past and we asked them to share their past experience with the group.  Each of them had a different perspective and was able to expound on the importance of conducting themselves properly in a fine dining establishment.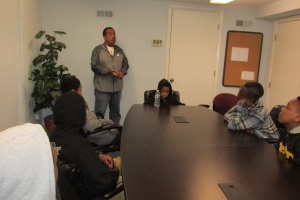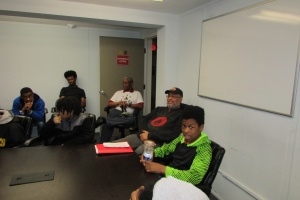 This year we added a trip to the Science Museum of Virginia to see a movie in the Dome Theatre entitled "Wild Africa".  This was a first time seeing an IMAX movie for a couple of the mentees and they really enjoyed the experience.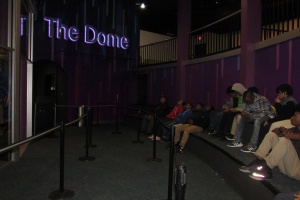 Everyone had a great time during this activity and was very well behaved!
The Concerned Black Men of RVA cannot thank you all enough for your interest and support of our organization.  We strive to engage the mentees in activity that enhance their life skills and increases their intellectual curiosity.  Your support ensures that money will not be an impediment to our mission in caring for our youth.  By impacting the young men we impact the community and by impacting the community we impact the world.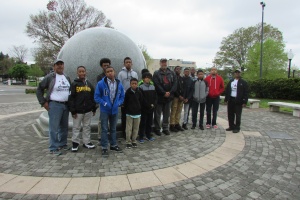 Sincerely,
Timothy Mallory
President-CBM-RVA
Click Here to learn more about The Concerned Black Men of Richmond, Inc.
Click Here to learn more about becoming a Mentor.
Click Here to see how you can support our efforts to continue to care for our youth.